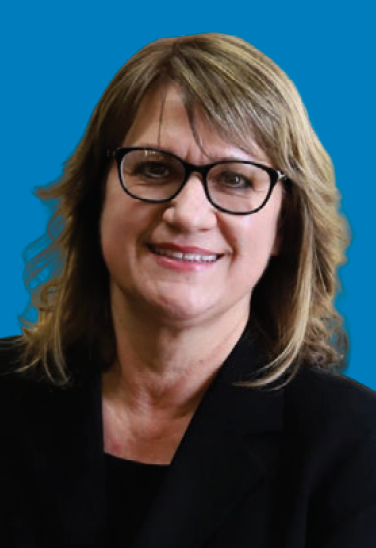 Joanne Follon
Business Retention & Workforce Partnership Coordinator
Joanne Follon is the Business Retention & Workforce Partnership Coordinator for the Iowa Lakes Corridor Development Corporation. She attended the University of South Dakota and studied Business Administration. Joanne began her employment with Land O Lakes and then spent the next 22 years with Klaussner Furniture Industries working in human resources and payroll. In 2008 she joined the Iowa Lakes Corridor Development Corporation where she works directly with business and industry in Buena Vista, Clay, Dickinson and Emmet counties to develop and assist with workforce partnerships and business retention. One of her passions has been the Home Base Iowa Initiative, which welcomes transitioning military members and their families to our state and communities. She steered the effort to secure Home Base Iowa designation for all four Corridor counties, making this the largest contiguous Home Base Iowa region.
Joanne is a member of the Clay County Fair Board of Directors, a member of the Clay County Fair Advisory Committee, the Estherville Area Partnership for Growth Business Retention Committee, the NWIA/SWMN Area Human Resources Association, Hy-Noon Kiwanis and Hope Lutheran Church.
Joanne is a lifetime resident of the Corridor Region and enjoys spending time in Okoboji throughout the year with her husband and their family.
To email Joanne, use the dialogue box to the right, or click here.