Iowa Lakes Corridor announces 2022 Business Recognition Award winners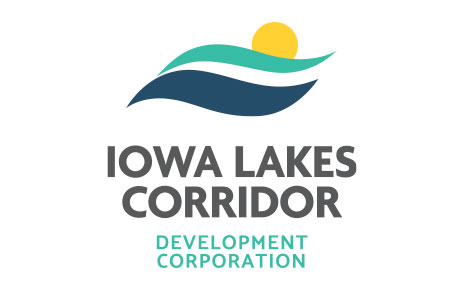 16 Nov 2022
News Release, Investors, Members, Press Release, Awards and Recognition, Awards
FOR IMMEDIATE RELEASE:
November 16, 2022
MEDIA CONTACT
Alyssa Petersen
Coordinator of Administration & Communication, Iowa Lakes Corridor
Phone: 712-264-3474
Email: apetersen@lakescorridor.com
Iowa Lakes Corridor announces 2022 Business Recognition Award winners
The Iowa Lakes Corridor Development Corporation (Corridor) once again recognized great achievements by local businesses Wednesday at the organization's 12th Annual Business Recognition Luncheon at the Clay County Regional Events Center in Spencer.
Winners of this year's Business Recognition awards are:
Young Professional of the Year – Teresa Beck, Beck Engineering, Spirit Lake
Entrepreneur of the Year – Inder Singh, Brew Oil, LLC, Storm Lake
Small Business Excellence – Consumers Lumber Company, Spirit Lake
Large Business Excellence – King's Pointe Waterpark Resort, Storm Lake
Project of the Year – Tyson Foods Turkey Operations, Storm Lake
Workforce Excellence – Midwestern Mechanical, Spencer
Economic Development Partner – Rand Fisher, Des Moines
Economic Development Impact – Lyle Hevern, Estherville
Clay County Supervisor Burlin Matthews and Susan Zulk of Spencer Hospital were honored for their years of service on the Corridor board.
"This year's winners are another group of great examples in economic development," said Corridor President and CEO Shannon Landauer. "From large employers that make investments in their companies, teams and communities to individuals that are investing their time in strengthening their communities, the Corridor continues to provide examples of economic development excellence. This region continues to thrive with these contributors providing leadership in rural economic development!"
Nominations for the annual Business Recognition awards in the categories of Young Professional, Entrepreneur, Small Business and Large Business are made by area business leaders and community members. These nominations are then reviewed by a volunteer committee drawn from across the region and are evaluated based on commitment, impact and growth in Corridor communities.
Recipients accepted their awards Wednesday in front of a large gathering of about 220 community representatives and leaders. The Business Recognition Luncheon also featured speakers Rand Fisher and Bruce Nuzum.
###
About the Iowa Lakes Corridor
The Iowa Lakes Corridor Development Corporation is the regional economic development agency for Buena Vista, Clay, Dickinson and Emmet counties. The Iowa Lakes Corridor's mission is to foster, encourage, promote, aid or otherwise assist in the economic development growth and development of the four-county region.