Ranco Fertiservice, Inc. Shares the Values of the Iowa Lakes Corridor
---
For many years, Ranco Fertiservice, Inc. has been a pillar of the rural community in the Iowa Lakes Corridor. As a premier manufacturer of dry fertilizer equipment in Sioux Rapids, Ranco specializes in Declining Weigh Continuous Blending, a process that weighs the output of each product as it's blending and adjusts every few seconds throughout the run for any variability caused by density or flowability changes.This process results in a premium, consistent product. Additionally, since ingredient bins are kept full during the blend process, entire semi-loads can be run without stopping to mix a batch, resulting in increased efficiency. The company also builds conveyors, augers, drag conveyors, bucket elevators, structures, catwalks and other equipment associated with the handling of dry fertilizer.
When asked about the origins of the company, President and COO Nate Wittmaack said, "Ranco was started in 1961 by Raymond Alan Nation (i.e. RANCO), with additional owners/investors named Glen Gillett and Paul Krile. The original vision was to build dry fertilizer spreading equipment that could blend material 'in the field' and 'on the fly' while traveling through the fields. This concept was ahead of its time, and the idea was deemed not feasible with the available technology. But, the concept was repurposed for use in actual fertilizer facilities, and deployed as 'in-plant equipment.'"
Inspired by the citizens of Iowa Lakes Corridor
Nate went on to discuss the importance and high regard in which he and the entire organization hold their relationship with the citizens of Sioux Rapids and the greater Iowa Lakes Corridor. He described the inspirational values of the community as hard-working, full of integrity and communal in spirit.
"The work ethic and values that are demonstrated by the citizens of this area have permeated the culture of Ranco and have helped establish our identity in our industry. Ranco has a strong reputation of doing the right thing and ultimately putting our customers first," he said.
When asked about the motivation to run the business in Sioux Rapids, Nate went on to say, "Raymond, Glen, and Paul were from the Sioux Rapids, Iowa area. We choose to remain here because Ranco has formed almost a symbiotic relationship with the area. We hold our local communities in high regard and do what we can to give back to the communities that have supported us for so long."
The Future of Ranco Fertiservice, Inc. in Iowa Lakes Corridor
Nate and the entire team at Ranco Fertiservice, Inc. intend on remaining a mainstay in the area. Nate said, "Ranco intends to be a profitable business serving our industry for many years to come. Our goal is to continue to grow and innovate in our industry to serve our customers to the best of our ability. We believe that by achieving this, we will be here for many more years."
He also went on to discuss his affinity for living and doing business in the area. "Ranco is proud to do business in Sioux Rapids, in Northwest Iowa, and in the Midwest. We take pride in manufacturing quality equipment and meeting customer's needs. Ranco is committed to continuing with the excellent reputation it has built over the years."
Ranco is often in need of qualified, motivated employees to join their team. Additionally, community awareness of opportunities for life-long careers within manufacturing trades is essential to maintaining and growing their team. To learn more about Ranco, job opportunities, and their role in the community, visit their website at: www.rancofertiservice.com or www.ranco.org.
More Topics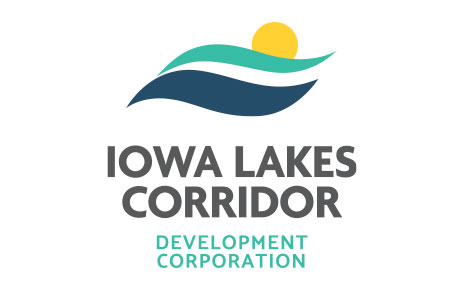 FOR IMMEDIATE RELEASE: November 16, 2022 MEDIA CONTACT Alyssa Petersen Coordinator of Administration & Communication, Iowa Lakes Corridor Phone: 712-264-3474 Email: apetersen@lakescorridor.com Iowa Lakes Corridor announces 2022 Business Recognition Award winners The Iowa Lakes Corridor Development Corporation (Corridor) once again recognized great achievements by local...

There's so many reasons why you and your family will love living in the Iowa Lakes Corridor in Northwest Iowa. When you relocate to Iowa Lakes you'll find a warm and inviting community, great schools, and so many things to do – we offer small town charm and big city...