Company Profile: Matuska Taxidermy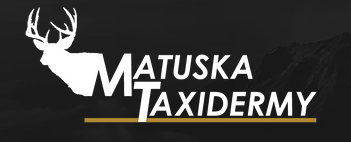 23 Oct 2023
Blog, MFG2023, Company Profile
Tom Matuska started a taxidermy business in the basement of his home in 1976, mounting customer trophies and creating life-long memories. This led to starting The Northwest Iowa School of Taxidermy where Tom taught future taxidermists the art of taxidermy. Eventually, Tom developed The Matuska Taxidermy Supply Company in Spirit Lake to manufacture supplies and sell taxidermy and art products throughout the nation.
The supply company has more than 5,000 products that they ship to taxidermists and companies around the world. At their Spirit Lake location, they manufacture original sculptures, wildlife manikins, ear liners and wildlife products. One of the more memorable projects was mounting Kevin Costner's horse Cisco from the movie "Dancing with Wolves."
Tom and Vicki Matuska have had cabins on the north shore of Spirit Lake, so the lakes region has always been a special place for their family, and it only made sense for them to settle down here!
Currently, Matuska Taxidermy Supply Company employs 28 individuals. When hiring, they value trustworthy, dependable, energetic team players. Employees that are willing to put in the extra effort will see the rewards of their work. The family-owned business offers flexibility and competitive wages and benefits.
Learn more about Matuska Taxidermy at www.matuskataxidermy.com.