Corridor welcomes new board members in 2023
16 Jan 2023
News Release, Board of Directors, Press Release, News
The Iowa Lakes Corridor Development Corporation (Corridor) recently welcomed four new board members for 2023: Matt Beaver, Owner at KILR Radio; Mike Koenecke, Owner/Farm Manager at Cotton Grave Farm Management; Michelle Nicoson, Human Resource Manager at moveero, Inc.; and Ebony Rahe, President and Managing Partner at Williams & Company.
Koenecke, Nicoson and Rahe were voted by membership to new three-year terms on the board starting January 1, 2023. Beaver was appointed by the board to fulfill the remainder of former board member Roger Jacobson's term. The new members will add their leadership experience and guidance to the Board of Directors as the Corridor continues to help the region's businesses thrive and to ensure its residents enjoy an active and rewarding quality of life.
"We are excited to welcome the new members to the Iowa Lakes Corridor Development Corporation's Board of Directors," said Corridor President & CEO Shannon Landauer. "We welcome their expertise as they bring additional talent to the priority areas of work of the Corridor!"
Voted by members to return for a second three-year term was Brad Beck, President of Beck Engineering. He will also serve as the 2023 Board Chair.
Other returning board members include: Past Chair Doug Benjamin, Northwest Bank; Vice Chair Dr. Brian Lenzmeier, Buena Vista University; Treasurer Timothy McCollough, Iowa Lakes Electric Cooperative; Scott Berglund, Safco Products; Walter DeBock, Tyson Foods; Keith Deitering, Bank Midwest; Tim Fairchild, Dickinson County Board of Supervisors; John Pluth, Emmet County Board of Supervisors; Mike Porsch, City of Storm Lake; Nate Wittmaack, Ranco Fertiservice, Inc.; and Donavon Wunschel, City of Spencer.
Roger Jacobson, Burlin Matthews and Susan Zulk ended their terms on December 31, 2022. Jacobson had served on the board two years, and Matthews and Zulk both served for six years.
The Corridor Board of Directors consists of four Corridor member representatives from each of the four counties in the region, Buena Vista, Clay, Dickinson, and Emmet. Board members serve three-year terms and are eligible for up to two consecutive terms.
###
ABOUT THE IOWA LAKES CORRIDOR DEVELOPMENT CORPORATION
The Iowa Lakes Corridor Development Corporation is the regional economic development agency for Buena Vista, Clay, Dickinson and Emmet counties. The Iowa Lakes Corridor's mission is to foster, encourage, promote, aid or otherwise assist in the economic development growth and development of the four-county region.
More Topics

    For many years, Ranco Fertiservice, Inc. has been a pillar of the rural community in the Iowa Lakes Corridor. As a premier manufacturer of dry fertilizer equipment in Sioux Rapids, Ranco specializes in Declining Weigh Continuous Blending, a process that weighs the output...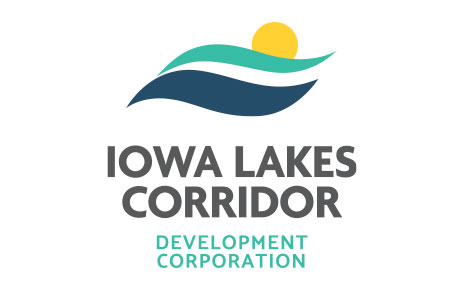 FOR IMMEDIATE RELEASE: November 16, 2022 MEDIA CONTACT Alyssa Petersen Coordinator of Administration & Communication, Iowa Lakes Corridor Phone: 712-264-3474 Email: apetersen@lakescorridor.com Iowa Lakes Corridor announces 2022 Business Recognition Award winners The Iowa Lakes Corridor Development Corporation (Corridor) once again recognized great achievements by local...